Back to the list
3. round of Drift Masters Grand Prix 2017 with Mazurkas Catering 360°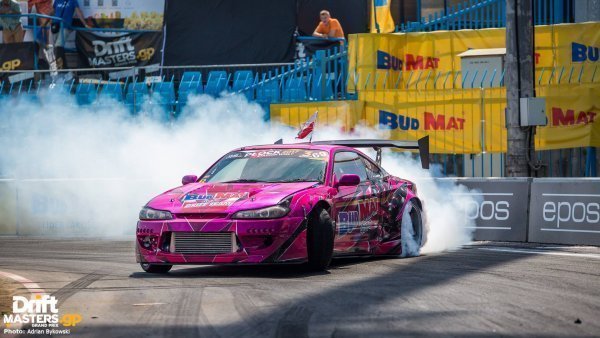 For the fourth time the company BudMat - partner of the Drift Masters Grant Prix, decided to entrust the catering service during the DMGP round taking place in Płock to Mazurkas Catering 360. Traditionally the round took place within the area of the Wisła Płock Stadium. Mazurkas CAtering 360 rendered its services for the strategic partners of the company and the competitors. Altogether the service was rendered to over 350 persons.
In the special tent, Mazurkas Catering 360 prepared picnic menu with barbeque live cooking stations on the terrace and other live cooking stations, among others with Greek, Mexican and Polish fusion menu.
The DMGP Round taking place in Płock is one of the most important rounds within the Drift Masters season. This yaear over 50 of the best drifters in Europe participated i the round.
Back to the list