Back to the list
Catering Show 2013 named the best catering project completed last year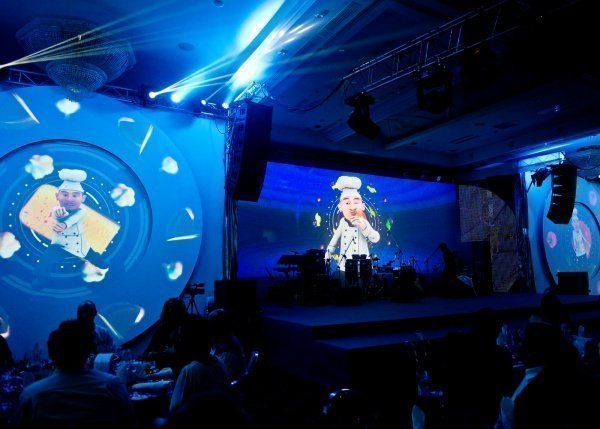 The MICE monthly magazine chose the best projects completed in 2013. CATERING SHOW 2013 won in the Catering category! "For us, this is a crowning achievement of the many years of work, for although every Catering Show is different, we seek to draw extensively on our experience as the organiser. This award shows that our innovations are recognised by the best catering gourmets, i.e. our customers. It also raises the standards, stimulating us to work hard on the next edition: we're certain, however, that we'll manage to surprise all the guests yet another time. Thank you for this great motivation to act!" Iwona Kątny, Head of PR and Marketing, said.
Mazurkas Catering 360° has been the organiser of the Catering Show Gala for nearly six years now. During each event, we seek to surprise our guests not only with the original dishes and innovative menu, but also with the extraordinary visual and artistic setting of the event. The fifth edition of Catering Show took place on 23 September at MCC Mazurkas Conference Centre & Hotel. Our guests were offered a genuine feast of flavours, visiting the innumerable interactive food stations where they could witness chefs prepare exquisite dishes. They included, among other things, an insect station (which enjoyed the biggest interest of the guests, offering Jamaican field crickets and Madagascar hissing cockroaches), a molecular cuisine station, an aphrodisiac station, a forest station, and a station with exotic meats, where one could try such sophisticated delicacies as zebra escalopes, kangaroo sirloin, fried crocodile and buffalo medallions. Desserts were also served, including cakes, pies and chocolates, and drinks from all corners of the world were provided during the whole feast. In a word: the Mazurkas Catering 360° chefs prepared a menu spanning nearly all cuisines of the world, and what is most important, they did it in the context of an event. Catering Show 2013 provided a fresh and original approach to cuisine. In fact, Mazurkas Catering 360° redefines comprehensive catering service, which is an essential element of any event. All this, combined with state-of-the-art catering equipment, provides for a fully professional offering.
Music at the event was played by Bala Band and by the violinist MagnetiG.
The Catering Show Gala has already become a fixed part of the agenda of MICE industry events. We are all the more pleased that MICE monthly magazine recognised us as the best catering project completed last year. Catering Show 2013 was listed together with prestigious events such as the COP 19 Climate Summit and the Męskie Granie concert series. This sign of recognition motivated us to make even greater efforts and to work hard to prepare the next edition of the Catering Show Gala.
Back to the list