Back to the list
Etiquette with Mazurkas Catering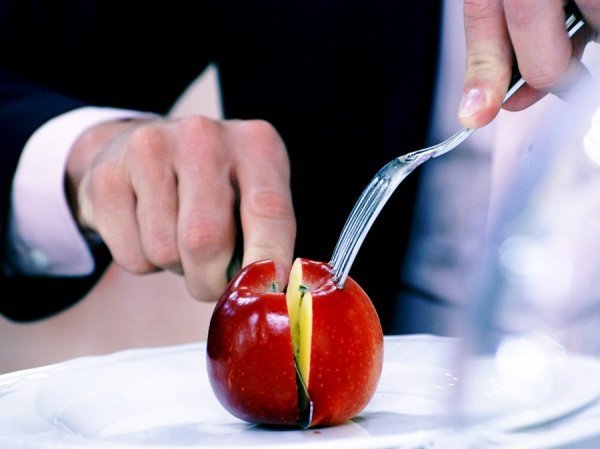 Another meeting in the Events series is behind us. Once again, we had the pleasure to sit at the "training table" together with EventMapa.pl and soak up some knowledge about table manners.
As usual, we started off with a talk related to the topic of the meeting, conducted by the Managing Director of MCC Mazurkas Conference Centre & Hotel, Michał Kozak and Mr Stanisław Krajski, our etiquette expert. The participants could find out about the recipe for success of any catering event, and find answers to the questions why, where and for whom. The idea of the part of the panel related to catering was to allow people to become better acquainted with its provision during events, as well as to learn about its importance as a driver of success of any project, rather than merely a secondary aspect with respect to multimedia and other attractions.
Mr Stanisław Krajski, on the other hand, started sharing his secret and extremely useful knowledge on how to behave at the table already during the meeting in the conference room, discussing the most common mistakes made in the least expected situations.
Once all the participants had sat down to have the official dinner, the hands-on part started, which was, by the way, extremely pleasant :-) A Chef joined us too, revealing several cooking secrets.
A diplomatic reception, prepared in accordance with the diplomatic protocol, requires appropriate knowledge which the participants of the Table Event can now extend during their own projects.
Back to the list