Back to the list
Mazurkas Catering 360° awarded!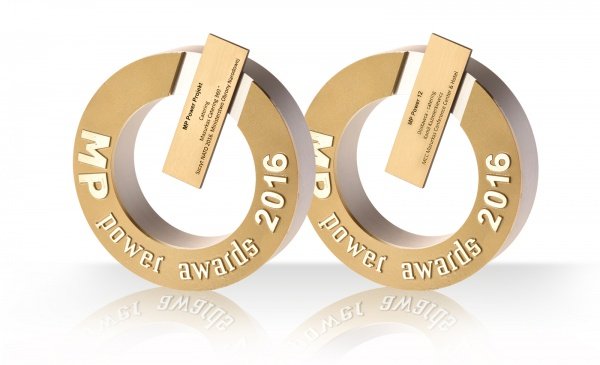 On March, 24, during the MP Power Night - final gala of the 5th MP Power Awards contest and accompanying contest Designer of the Year of the Event Industry, Mazurkas Catering 360° won two prizes!
Deputy General Manager, Sales Director Kamil Kaźmierkiewicz collected the MP Power 12 statuette in the category Supplier – catering which is granted to the persons having important impact on the development of the event industry in the previous year.
General Manager Michał Kozak in the name of the whole Mazurkas Catering 360° team collected the MP Power Projekt statuette in the category Catering for the catering service during the most important political event of 2016 in Poland, i.e. NATO Summit.
Catering service during NATO Summit demanded a lot of preparation and experience from the persons directly responsible for its execution. Thanks to their talent, know how and enthusiasm, the execution of oe of the biggest catering projects in the history of the company was possible. At this place we would like once more to thank all team members for their enormous involvement! MP Power 2016 for Mazurkas Catering 360° is the MICE industry recognition for you and your work during this event.
NATO Summit 2016, during which the complete catering service at the PGE Narodowy Stadium was rendered by Mazurkas Catering 360°, ws the only one event in Poland, during which the catering services were delivered in so many different zones, on such a big and difficult area and for so many important personalities from all over the world. During two days of the Summit,
Mazurkas Catering 360° team provided catering service for 14.000 participants of the event, including the most influential politicians (such as Barack Obama, Francois Hollande, Angela Merkel, David Cameron, Federica Mogherini). Altogether 30.000 meals were served, for the preparation of which 63 tonnes of products were used. All interested in details of this extremely demanding project we invite here for some background extras and a photo gallery of the Summit.
Back to the list