Back to the list
Mazurkas Catering 360° awarded the BCC European Medal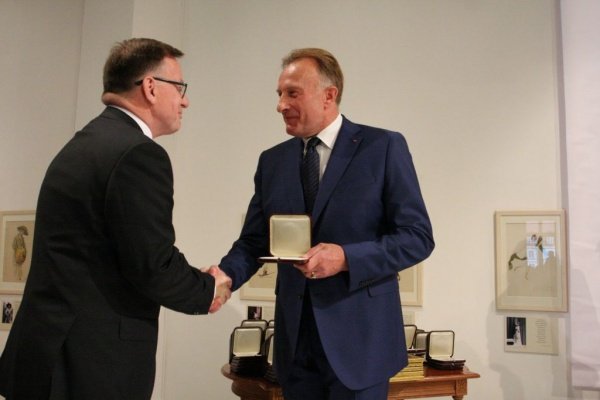 The European Medals have already been awarded for 14 years. In this year's edition, 187 companies from the financial, food, construction and services industries obtained it.
The competition entries were examined taking into account numerous qualitative and legislative criteria. The most important requirement the candidates had to meet, however, involved making the best possible use of Poland's EU membership in their operating activities.
The 187 companies awarded in the 25th edition included Mazurkas Catering 360° . The brand was recognised for the service provided and for the quality offered at the level encountered across the European Union.
The 25th European Medal Award Ceremony was held at the National Theatre. On behalf of MCC Mazurkas Conference Centre & Hotel, owner of the Mazurkas Catering 360° brand, the award was collected by Deputy Director, Jan Tadeusz Janik.
Back to the list