Back to the list
Mazurkas Catering 360 ° - the best catering company of 2016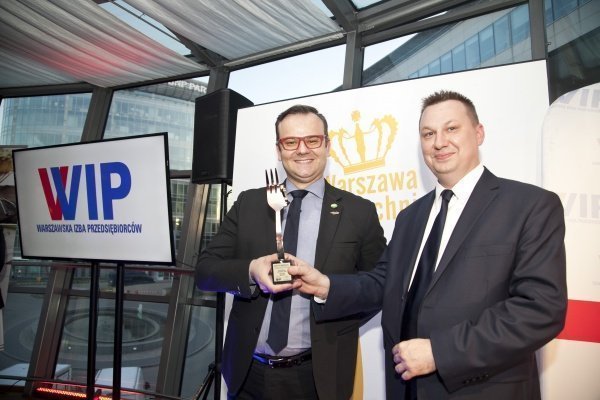 Mazurkas Catering 360° won the Golden Fork Award in the category "Catering company of the year" in the contest "Warszawa od kuchni" ("Warsaw from behind the scenes").
The 6th edition of the contest was organised by Warsaw Chamber of Enterprise (Warszawska Izba Przedsiębiorców) under the honorary patronage of the President of Warsaw Hanna Gronkiewicz-Waltz and the Marshall of the Mazowieckie Voivodeship Adam Struzik. The jury included the best culinary bloggers, celebrities as well as specialists and representatives of the Warsaw Chamber of Enterprise.
This year, apart from Golden Fork Awards for 34 Warsaw restaurants, for the first time also the special prizes in the categories: catering company of the year, event place of the eyear and dietetic catering of the year were awarded. The award ceremony took place on April, 20 at the Blender Restaurant.
Back to the list