Back to the list
Michelin Star at Mazurkas Catering 360°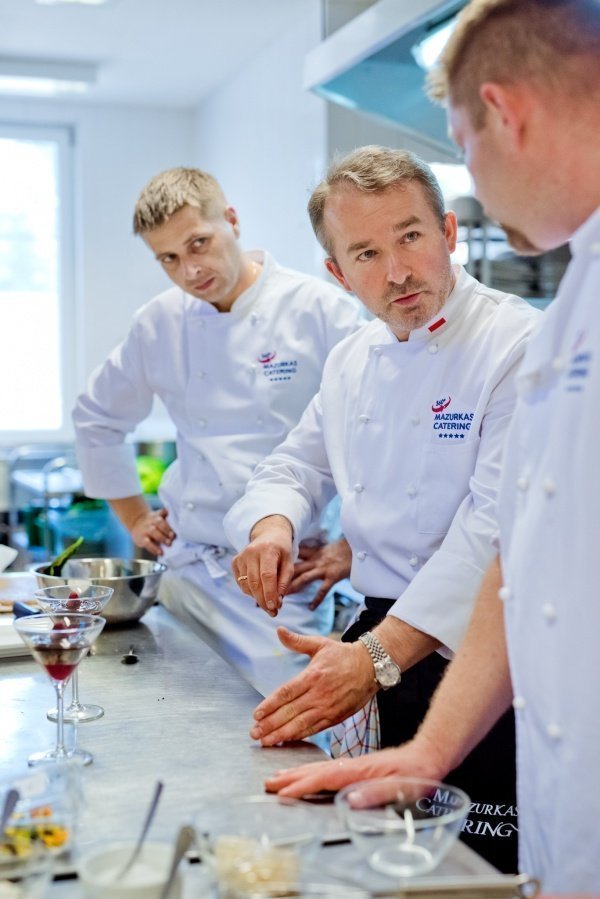 Mazurkas Catering 360° started working with Arkadiusz Zuchmański, who is a chef and the first Pole to have been awarded a Michelin Star.
Since August 2015, Arkadiusz Zuchmański Zuchmański and Mazurkas Catering 360° have been collaborating closely on an exclusive basis. The joint efforts of the first Pole with a Michelin Star and the experienced Mazurkas Catering 360° team guarantee new, unique flavours and high quality.
Arkadiusz Zuchmański has already gained recognition in the French cooking market as the head of catering at Lenôtre, a company which caters to the biggest and most prestigious events across Europe. Lenôtre was precisely the source of inspiration for the President of the Management Board of Mazurkas Group, Mr Bartkowski, when he was creating Mazurkas Catering 360°, today's leader in the market of catering services in Poland. The collaboration with Arkadiusz Zuchmański, the first Pole to have won the famous Michelin Star for his restaurant, is yet another step in the development of Mazurkas Group. Arkadiusz is currently the owner of Apicius Restaurant in Clermont-Ferrand, already a renowned place on the culinary map of France, where one can try his original dishes that combine the flavours of French and Polish cuisine.
The first joint project consisted in the creation and introduction of a new menu for George Sand Restaurant. The Chefs' ambition there is to create a menu in which well-known flavours will be discovered anew in surprising combinations, while some rarely encountered ingredients will add a distinct character to the dishes, making them a memorable experience for the Guests. This will be possible thanks to a brainstorming session related to cooking ideas, which took place at MCC Mazurkas Conference Centre & Hotel on 8–12 August.
Further stages of the collaboration include searching for new cooking inspirations and expansion of the Mazurkas Catering 360° offering on the basis of the best international models. The purpose of all this is to offer the Polish MICE industry innovative flavours and out-of-the-ordinary cooking solutions: all this will definitely be part of the new Mazurkas Catering 360° offering, created in collaboration with one of France's top Chefs.
Back to the list