Back to the list
Our projects listed among the best according to MICE Poland monthly magazine!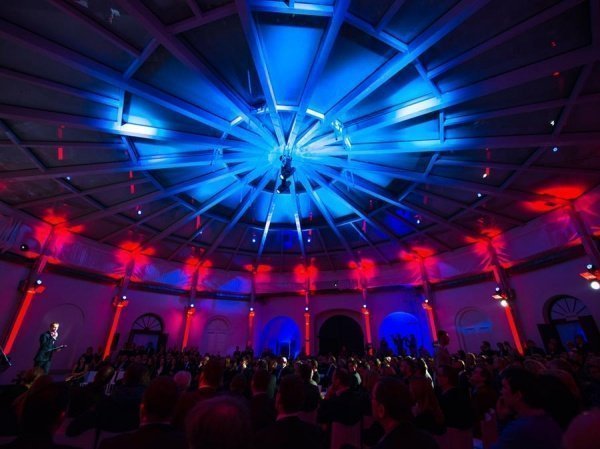 MICE Poland monthly magazine chose the Top 8 Event Projects of the past year (summer 2012 – summer 2013). Five of them included catering services, and in three of those cases, Mazurkas Catering 360° provided it.
The special report by MICE Event allowed us to see the winners in eight categories: Venue Selection, Setting, Logistics, Special Effects/Multimedia, Road Show, Product Launch, Event as Part of a Broader Marketing Campaign, and Gala. We had waited anxiously for the report, because the projects with Mazurkas Catering 360°'s catering had been nominated in as many as seven categories. It turned out that three of those projects were named among the best of the past year in their respective groups. In the Venue Selection category, the winner was the 14th Empik Bestsellers Gala prepared by the El Padre agency at the Sokolnicki Fort Art Centre, during which Mazurkas Catering 360° provided catering to the winners and to the other guests. In the Logistics category, the jury decided to award the UEFA Euro 2012 International Broadcast Centre project. Mazurkas Catering 360° ran a restaurant open round-the-clock for 47 days at the Centre, where journalists, camera crew members and other staff from production companies from all over the world could eat every day. During the Championship, nearly 20 thousand people visited the restaurant in total. An award-winning event, the Mercedes Citan Launch, organised by Eskadra Group, was yet again the winner in its category, i.e. Product Launch. During that event, Mazurkas Catering 360° prepared an elegant banquet for 500 people from scratch in only 10 minutes, in impressive style. Some pictures from the event can be found here. We're proud of the fact that events Mazurkas Catering 360° was involved in gained experts' recognition again, awarded or nominated as Best Event Projects: this motivates us to keep developing constantly. You can read about the winning events here. The grounds for the jury's decisions are stated there, with lists of all the events vying for the awards last year.
Back to the list